Every other year, the Dubai International Motor Show delights automotive enthusiasts from across the region. Showcasing everything between new car releases, prototypes, exotics, customs and classics, the Dubai Motor Show always has a multitude of high-octane attractions for everyone attending.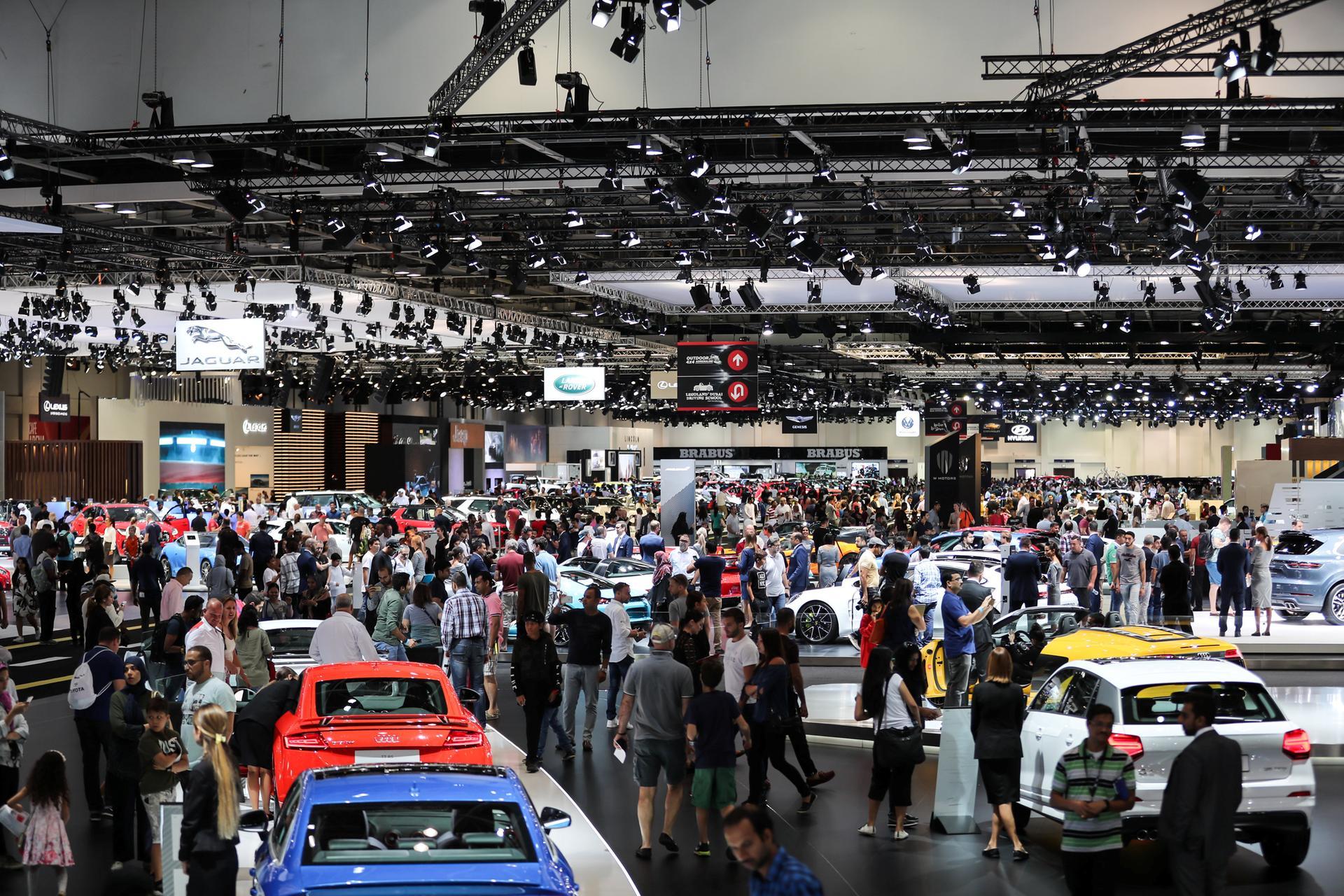 (Image Source: The National)
The biggest theme in this 2019 edition seemed to be electrification. And although not really our cup of tea (for the time being), we could not but be impressed at some of the new cars on display, especially the sleek Aspark OWL, with a top speed of 280kph and a range of 300 kilometres —not bad at all!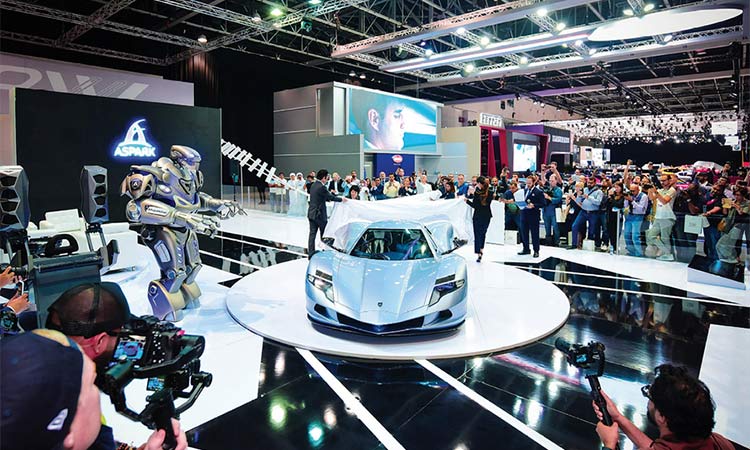 (Image Source: Gulf Today)
Ever since 2015, we definitely feel a growing presence of Chinese car manufacturing as well. The Asian giant's manufacturing capabilities are improving year to year, slowly distancing their car industry from derivative designs. Of all the Chinese cars showcased in 2019, we got a kick out of the Hongqi L5, the equivalent of the Mercedes Grand 600 as the vehicle of choice for heads of state. The retro styling and sheer size of the car captured a lot of the visitors' attention during the show.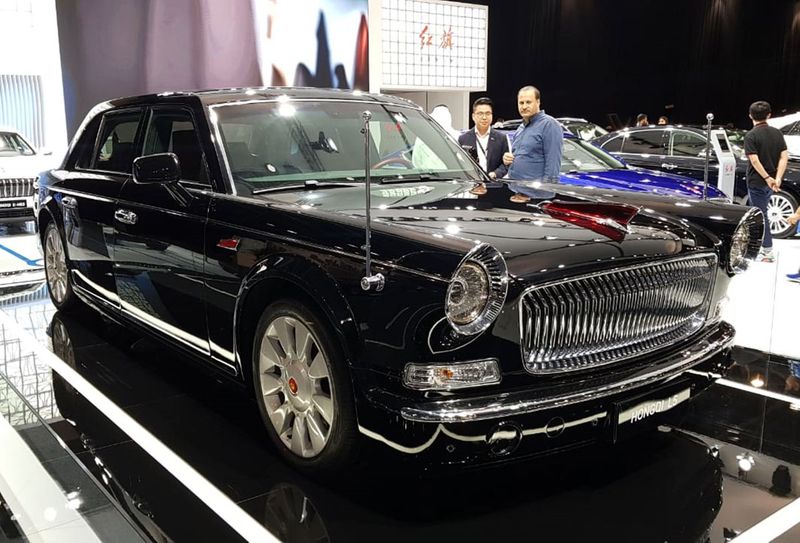 (Image source: Gulf News)
In our particular case, we have showcased fifteen of our finest cars this year, with two special chronological series on the Porsche 911 and the Mercedes SL. While at it, we were able to make some last-minute adjustments and have our very own world premiere for our 1955 Mercedes-Benz 300SL Gullwing. See a video of our display below!

(Video credit: CARMOTODXB)
Finally, we had the immense honour to meet and talk cars with Eddie Jordan, the F1 heavyweight and former Top Gear host responsible for Michael Schumacher's debut. A true living legend!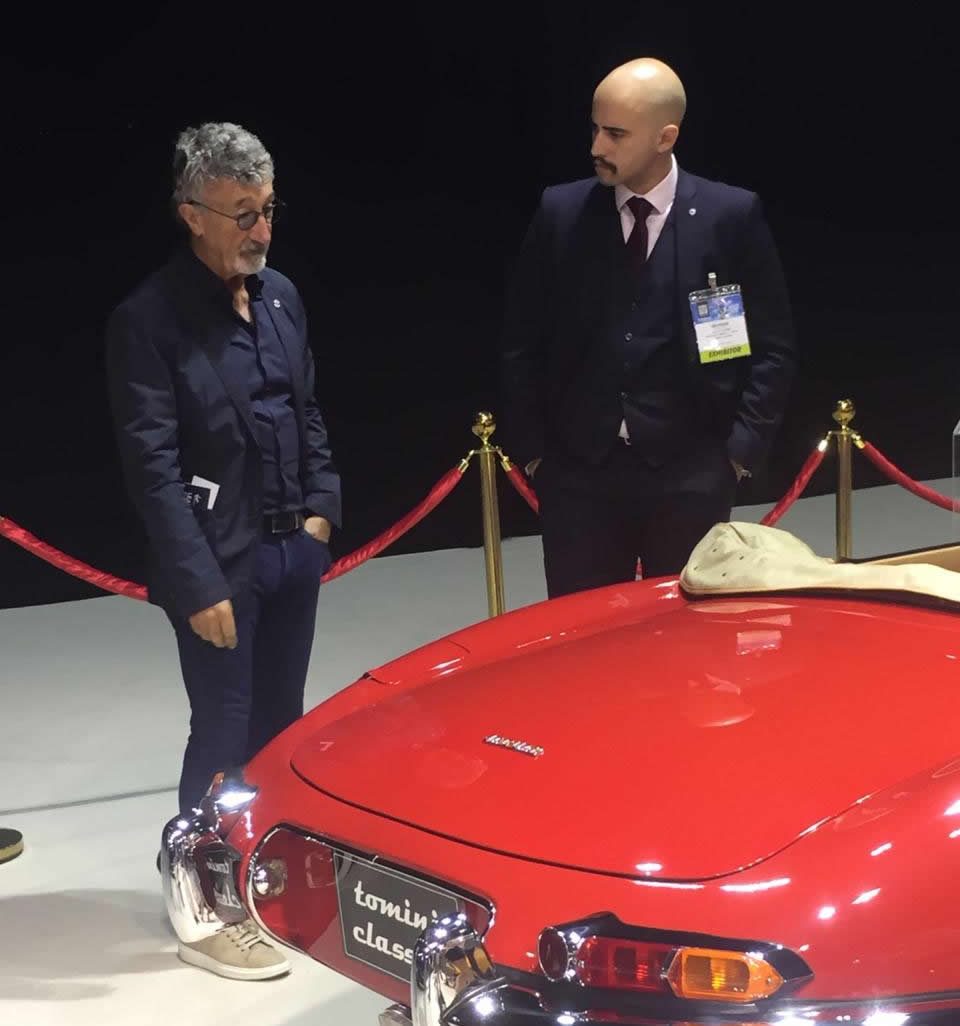 All in all, we believe this to be one of our most successful editions of the Dubai Motor Show to date. The event's coordination was right on point, and our team worked tirelessly towards making our stand one of the most liked ones at the show. We'd like to thank all of you, old and new friends, who visited us at the World Trade Center this month —we couldn't have made it without you! We hope to see you in the next edition, in 2021.